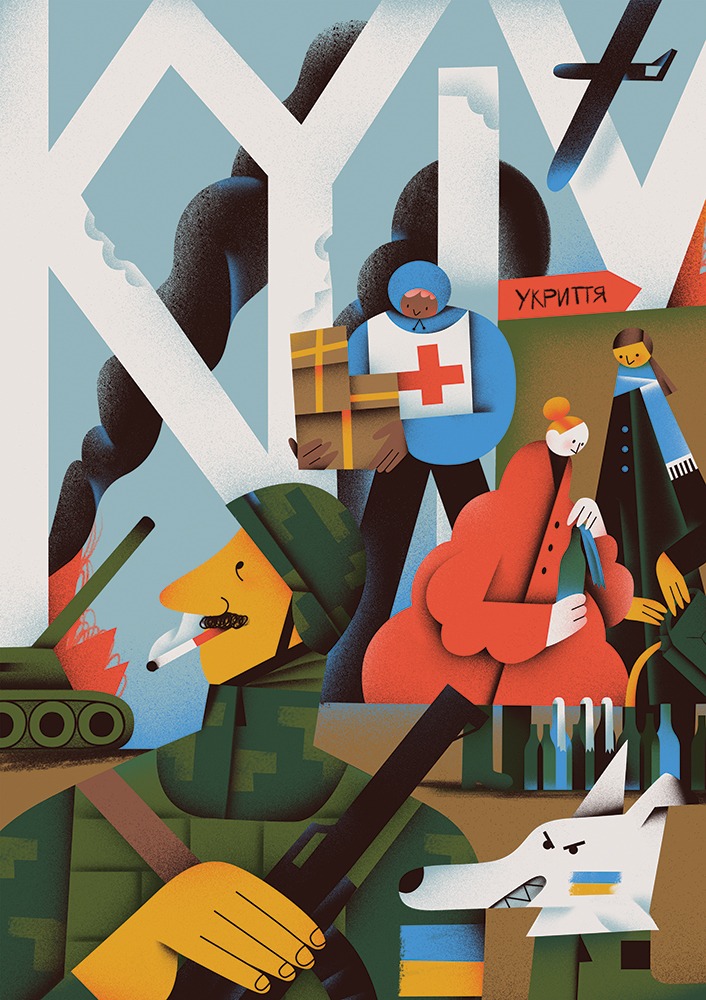 Tatiana Yakunova
Kyiv in war
This is what the updated look of the previous pre-war work of the author looks like. Tanks began to move through the city, many men changed into military uniforms, those who could not fight helped as much as they could on the volunteer front, and children stopped walking in the streets. The city changed completely in just one day, which also changed every Ukrainian.

SELECT SIZE:
This poster is available to order only for delivery in printed form

If you order a printed poster, the cost of printing and delivery will be added to your order.
10% of the sum will be donated to the Armed Forces of Ukraine or the Come Back Alive fund or the Charitable Foundation "Voices of Children". 50% will go towards supporting Ukrainian artists. 40% will keep this project running.
Previews of the posters can be used online for free with an indication of the authors and our site.