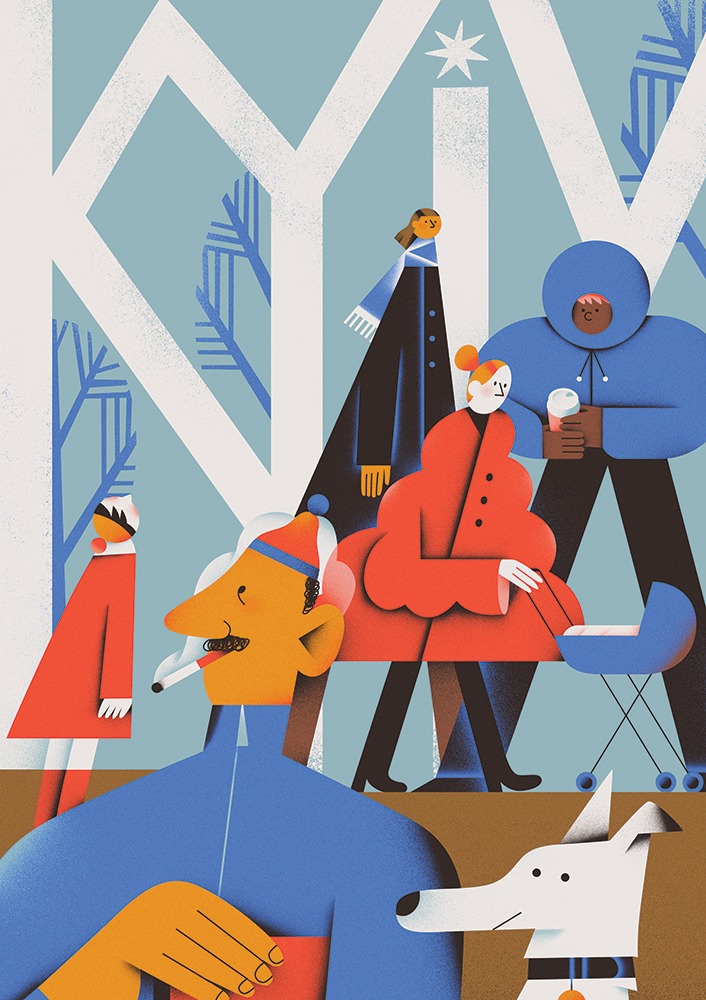 Tatiana Yakunova
Kyiv in peace
The first illustration of the capital of Ukraine was created before the war, the second is an "updated reality", created in the first month of the full-scale invasion of Russia. At this work, Kyiv is so busy, but at the same time calm. These people did not yet know what is an air raid, a shelter, the sounds of rockets, war... But we believe that soon they will return to the streets of Kyiv much stronger and no one will encroach on their freedom.

SELECT SIZE:
This poster is available to order only for delivery in printed form

If you order a printed poster, the cost of printing and delivery will be added to your order.
10% of the sum will be donated to the Armed Forces of Ukraine or the Come Back Alive fund or the Charitable Foundation "Voices of Children". 50% will go towards supporting Ukrainian artists. 40% will keep this project running.
Previews of the posters can be used online for free with an indication of the authors and our site.