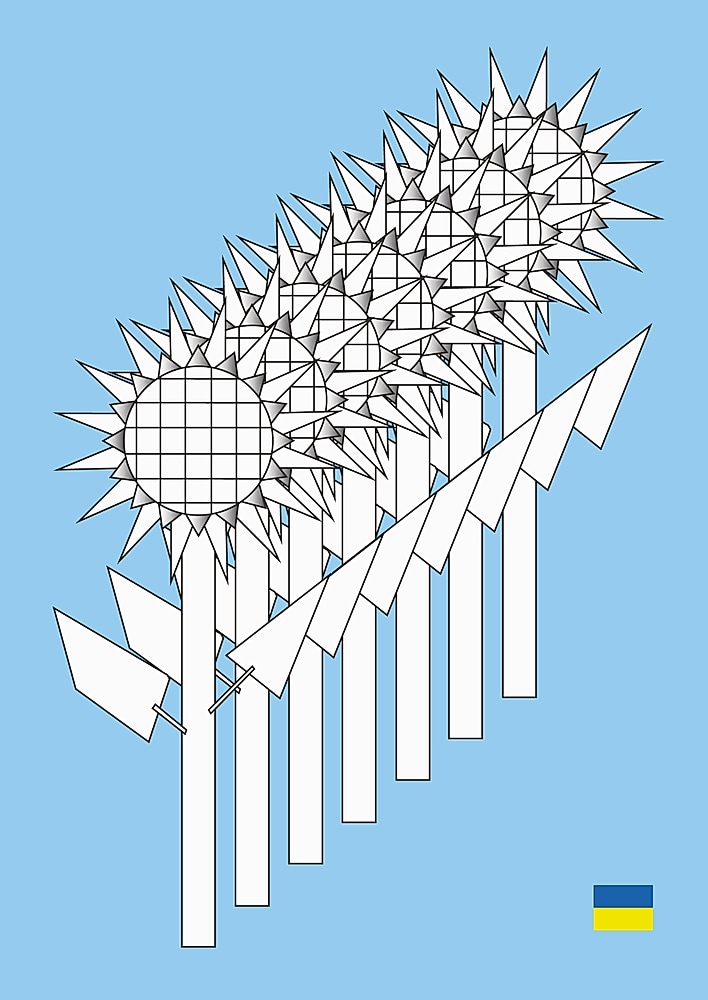 Anastasia Pustovarova
Sunflower
Hundreds of hectares of wheat, barley and other grain crops have already burned.
In order to save at least part of the harvest, the villagers work on machinery next to a wall of fire.
10% of the sum will be donated to the Armed Forces of Ukraine or the Come Back Alive fund or the Charitable Foundation "Voices of Children". 50% will go towards supporting Ukrainian artists. 40% will keep this project running.
Previews of the posters can be used online for free with an indication of the authors and our site.