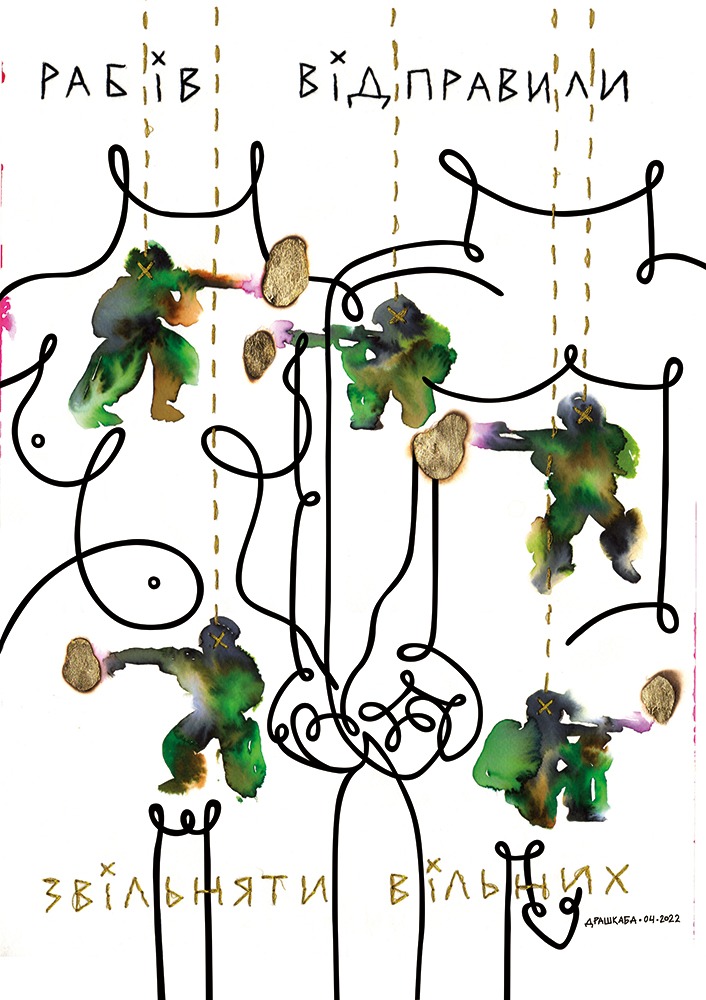 Olesya Drashkaba
Slaves were sent to liberate the free
Tiny military silhouettes are shooting, although they were sewn from the top. They injure and these wounds and we feel this pain, but through the wounds we see the appearance of light and golden. On our land there are a lot of silhouettes with such disgusting color and every second they hurt us, but slave will never win a free man. Moreover if it's a conscious slave.
SELECT SIZE:
If you order a printed poster, the cost of printing and delivery will be added to your order.
10% of the sum will be donated to the Armed Forces of Ukraine or the Come Back Alive fund or the Charitable Foundation "Voices of Children". 50% will go towards supporting Ukrainian artists. 40% will keep this project running.
Previews of the posters can be used online for free with an indication of the authors and our site.