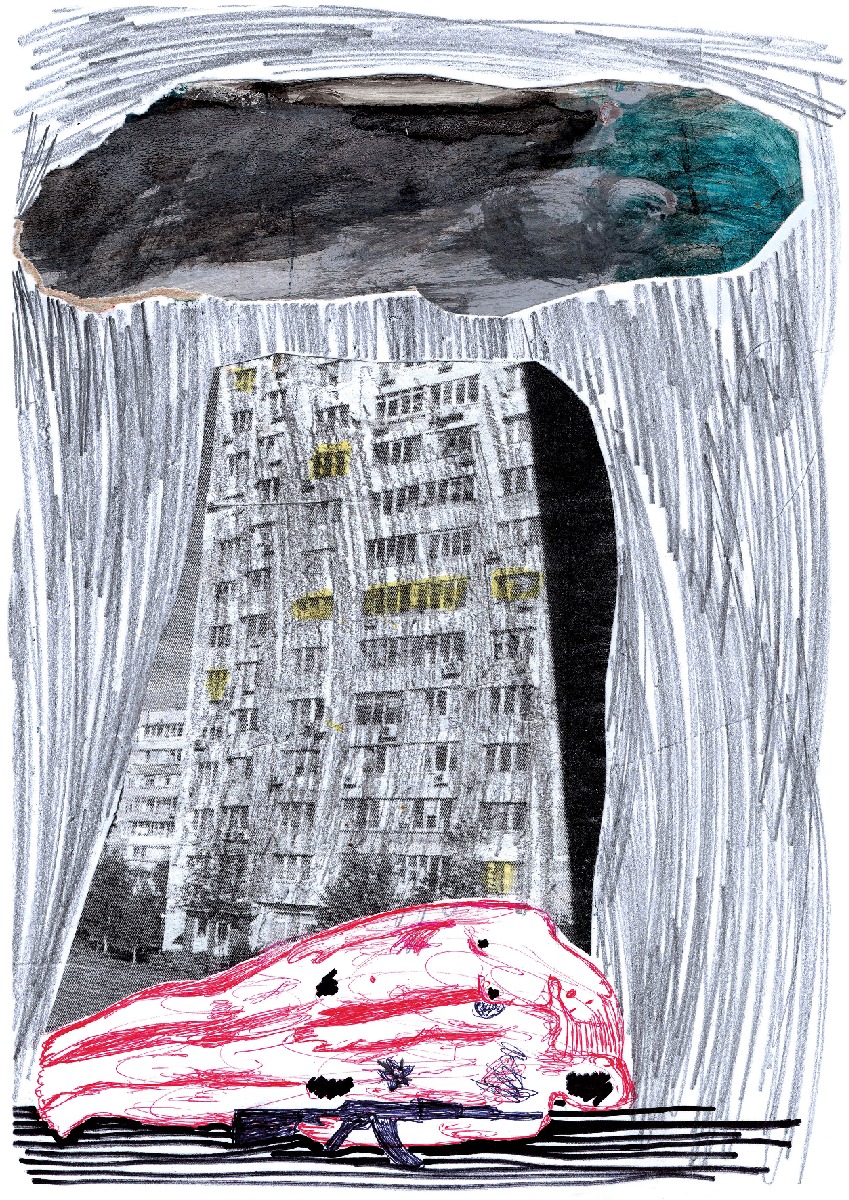 Anastasia Pustovarova
Night before battle
Every Ukrainian remembers the 23rd of February - the last day and night before the Russian full-scale invasion of Ukraine.
We went to sleep as usual, but the end of life as usual was very close.
At dawn of February 24th, 2022, Ukraine was brutally attacked and people woke up to the sounds of explosions in multiple locations.
Ever since the 40 million country has had to learn to live in the accompaniment of the sounds of air sirens and strikes destroying entire cities or terrorizing and entirely disrupting people's peaceful lives.
SELECT SIZE:
If you order a printed poster, the cost of printing and delivery will be added to your order.
10% of the sum will be donated to the Armed Forces of Ukraine or the Come Back Alive fund or the Charitable Foundation "Voices of Children". 50% will go towards supporting Ukrainian artists. 40% will keep this project running.
Previews of the posters can be used online for free with an indication of the authors and our site.