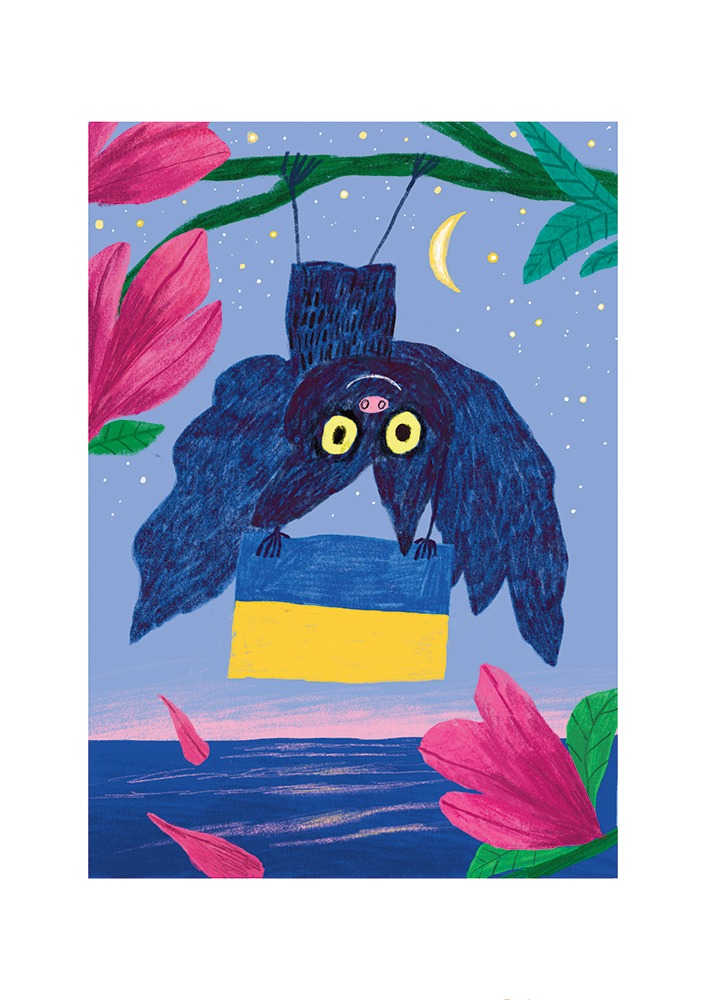 Grasya Oliyko
National Flag Day
Our flag is different. With him, we defend our country, go to protests around the world and say goodbye to our heroes. But we also hang it on all the streets on holidays, proudly attach it to our balconies and windows and deploy it in other countries when we cannot be at home. Sometimes we are sad with him, sometimes we are proud, and sometimes we are naively happy with what we have. Our flag is different, but it is there and always reminds us who we are and where we come from.

SELECT SIZE:
If you order a printed poster, the cost of printing and delivery will be added to your order.
10% of the sum will be donated to the Armed Forces of Ukraine or the Come Back Alive fund or the Charitable Foundation "Voices of Children". 50% will go towards supporting Ukrainian artists. 40% will keep this project running.
Previews of the posters can be used online for free with an indication of the authors and our site.