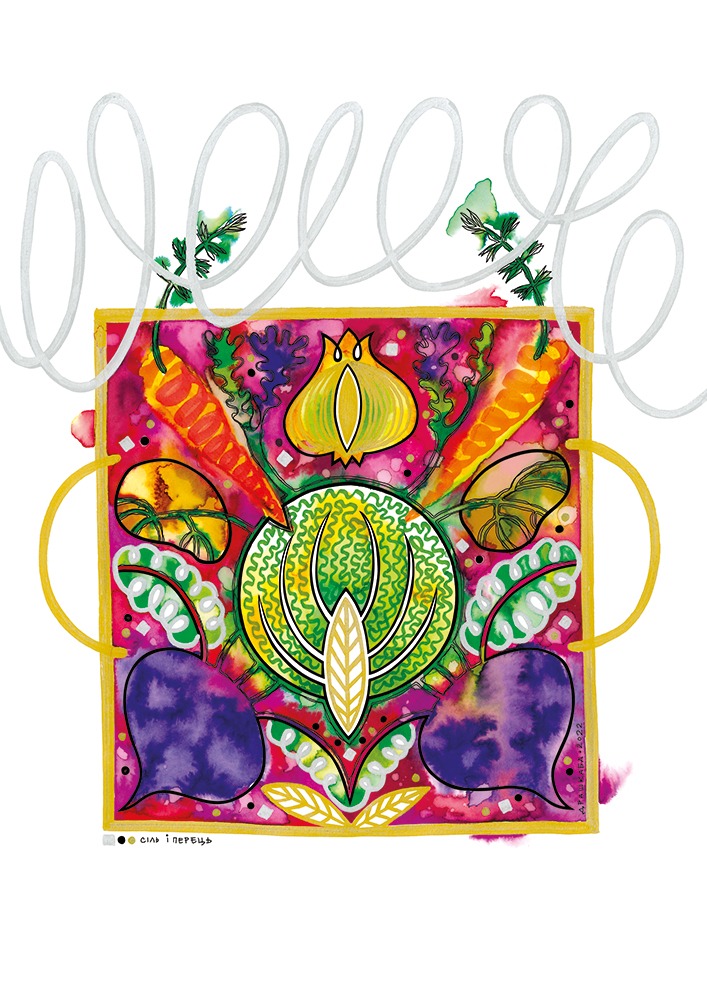 Olesya Drashkaba
Borscht
Ukrainian borscht is not only the most popular dish in Ukraine and a UNESCO cultural heritage. For Ukrainians, it is also a symbol of mental stability during the war. Borscht is cooked to celebrate the liberation of Ukrainian lands, to relieve stress after shelling, also volunteers prepare borscht to deliver to the front. After all, as long as we cook and eat borscht, we are unconquerable! In the illustration the author gives a modern interpretation of her favorite dish as a bright and dynamic composition.
SELECT SIZE:
If you order a printed poster, the cost of printing and delivery will be added to your order.
10% of the sum will be donated to the Armed Forces of Ukraine or the Come Back Alive fund or the Charitable Foundation "Voices of Children". 50% will go towards supporting Ukrainian artists. 40% will keep this project running.
Previews of the posters can be used online for free with an indication of the authors and our site.