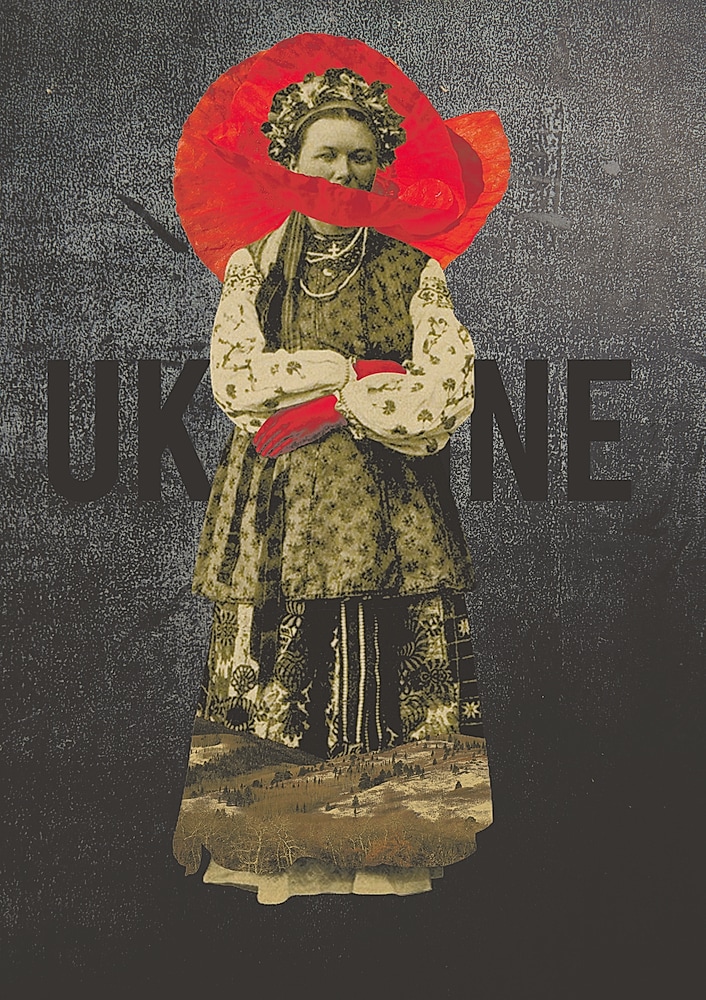 BRATY Vasyl and Ivan Kostenko
Ukraine is strong
Ukraine is depicted here in the image of a brave woman who symbolizes the strength and endurance of the people. A bright poppy stands out in her head - a symbol of those who died in the struggle for freedom and independence of Ukraine. The skirt depicts the wise and mighty Carpathian mountains, which are a symbol of the nation's stability and strength. The composition conveys the spirituality and strength of the Ukrainian people, who always preserve their dignity and fight for their rights and freedom.
From the UKRAINE series

SELECT SIZE:
If you order a printed poster, the cost of printing and delivery will be added to your order.
10% of the sum will be donated to the Armed Forces of Ukraine or the Come Back Alive fund or the Charitable Foundation "Voices of Children". 50% will go towards supporting Ukrainian artists. 40% will keep this project running.
Previews of the posters can be used online for free with an indication of the authors and our site.