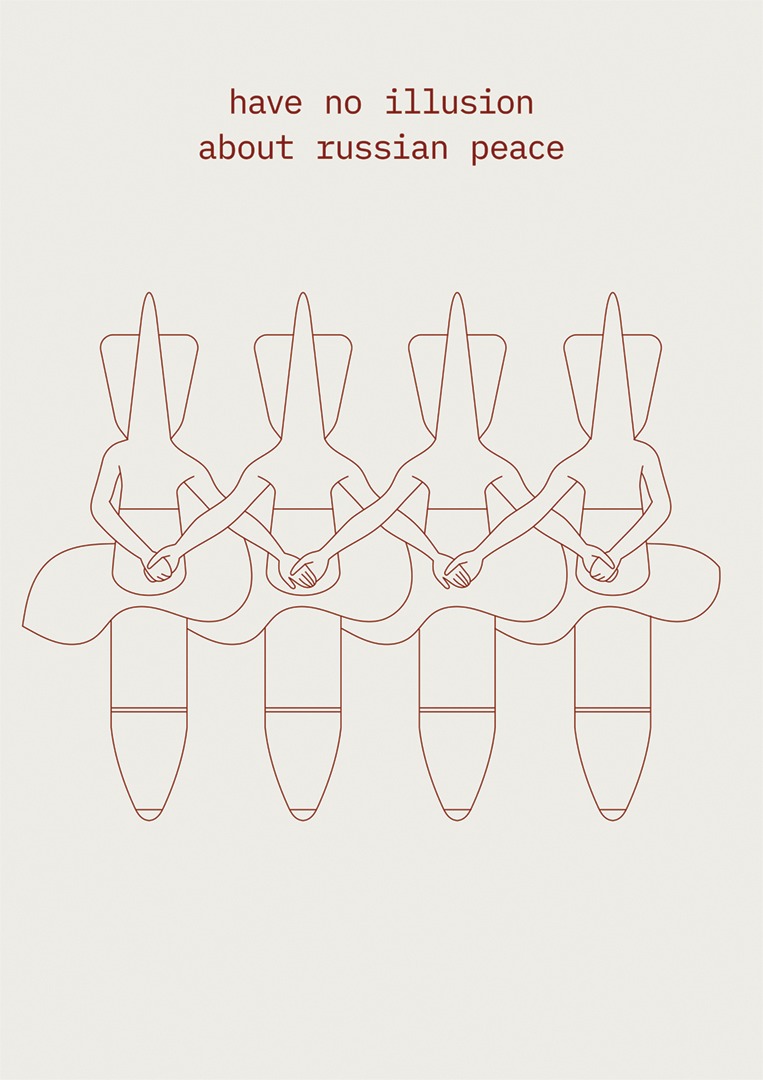 Anastasia Krasilnikova
Russian ballet
Have no illusion about russian peace.
Being the most popular symbol of russian culture, ballet strives for purity and spirituality. Now, it was turned into a weapon. Generation by generation russians were raised with imperialist intentions bringing ongoing wars and conquests. Anything russian - kills.

10% of the sum will be donated to the Armed Forces of Ukraine or the Come Back Alive fund or the Charitable Foundation "Voices of Children". 50% will go towards supporting Ukrainian artists. 40% will keep this project running.
Previews of the posters can be used online for free with an indication of the authors and our site.