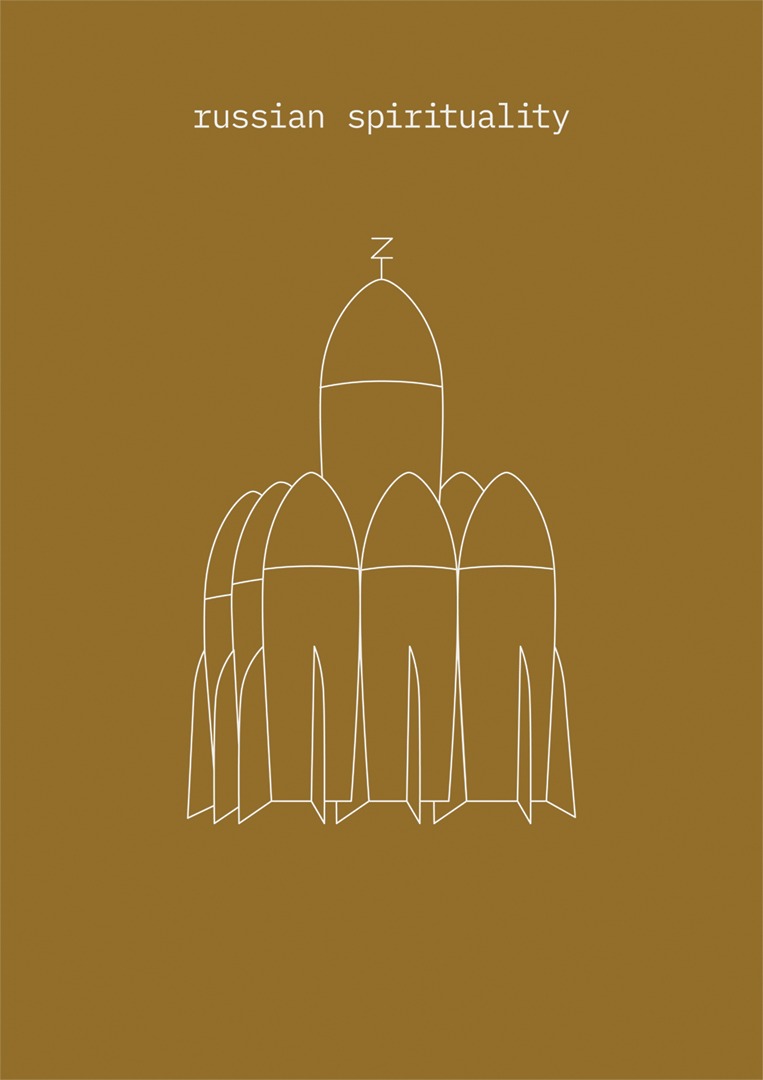 Anastasia Krasilnikova
Russian Spirituality
The russian orthodox church has supported war since 2014. The clergy consecrated russian weapons and hid terrorists in their churches. russian clergy blesses the war.
Have no illusion about russian peace.
If you order a printed poster, the cost of printing and delivery will be added to your order.
10% of the sum will be donated to the Armed Forces of Ukraine or the Come Back Alive fund or the Charitable Foundation "Voices of Children". 50% will go towards supporting Ukrainian artists. 40% will keep this project running.
Previews of the posters can be used online for free with an indication of the authors and our site.