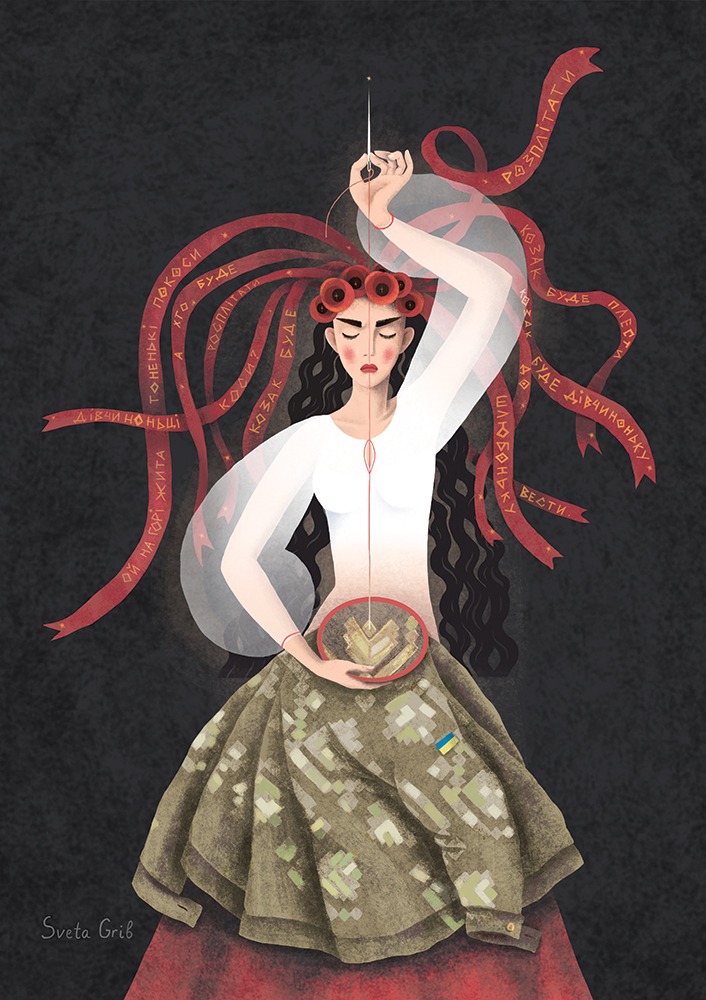 Sveta Grib
Embroiderer
The girl embroiders a military uniform with the pixels looking like flowers. It's more than a uniform now — it's a talisman.
Her ribbons carry the words devoted to the peaceful life she dreams about, taken from a Ukrainian folk song:
Oh, on the mountain rye, there are thin mowings;
And who will unravel the young girl's braids?
The Cossack will unravel, the Cossack will weave,
The Cossack will lead the girl to the marriage.
SELECT SIZE:
If you order a printed poster, the cost of printing and delivery will be added to your order.
10% of the sum will be donated to the Armed Forces of Ukraine or the Come Back Alive fund or the Charitable Foundation "Voices of Children". 50% will go towards supporting Ukrainian artists. 40% will keep this project running.
Previews of the posters can be used online for free with an indication of the authors and our site.