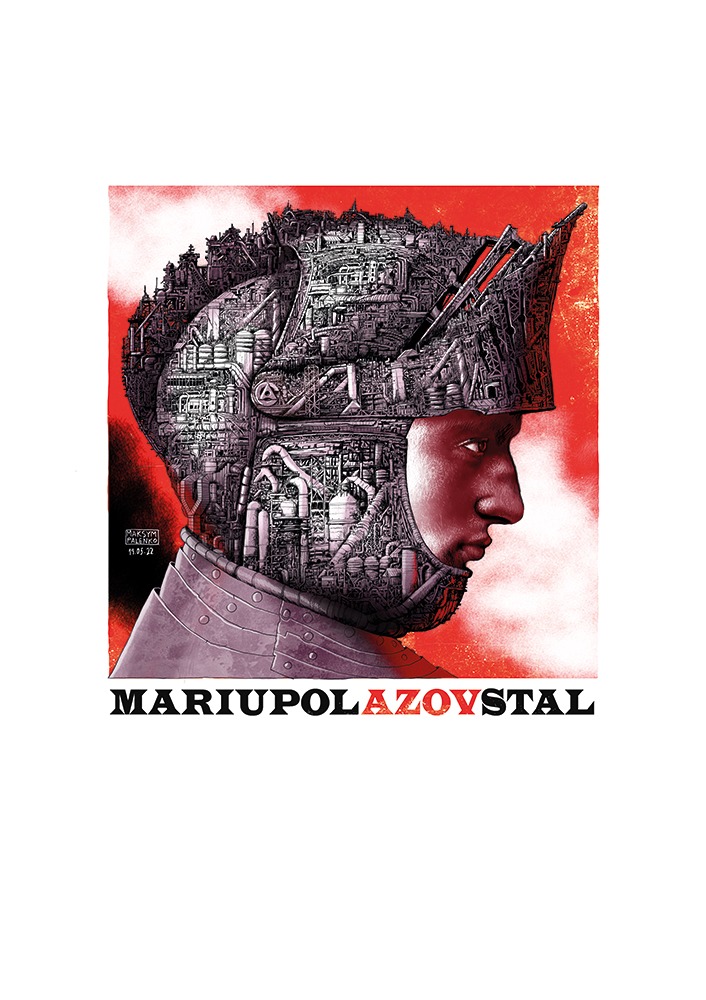 Maksym Palenko
Mariupol Azovstal
Azovstal is a sprawling 11-square kilometre industrial complex that was the last Ukrainian stronghold of the city of Mariupol.
Ninety percent of it was destroyed by the russians, who wanted to conquer it to establish territorial continuity between the Donbas and Crimea, annexed in 2014.
For weeks, 1,000 soldiers resisted within its walls in a maze of Soviet-era underground passages. Surrounded, bombed day and night, they held out in unimaginable conditions.
On 16 May, Ukrainian troops evacuated from Azovstal steelworks and were taken to russian-controlled areas.
Azovstal defenders are recognized as the steel knights of Mariupol on guard of all the democratic values of the civilized world.
SELECT SIZE:
If you order a printed poster, the cost of printing and delivery will be added to your order.
10% of the sum will be donated to the Armed Forces of Ukraine or the Come Back Alive fund or the Charitable Foundation "Voices of Children". 50% will go towards supporting Ukrainian artists. 40% will keep this project running.
Previews of the posters can be used online for free with an indication of the authors and our site.