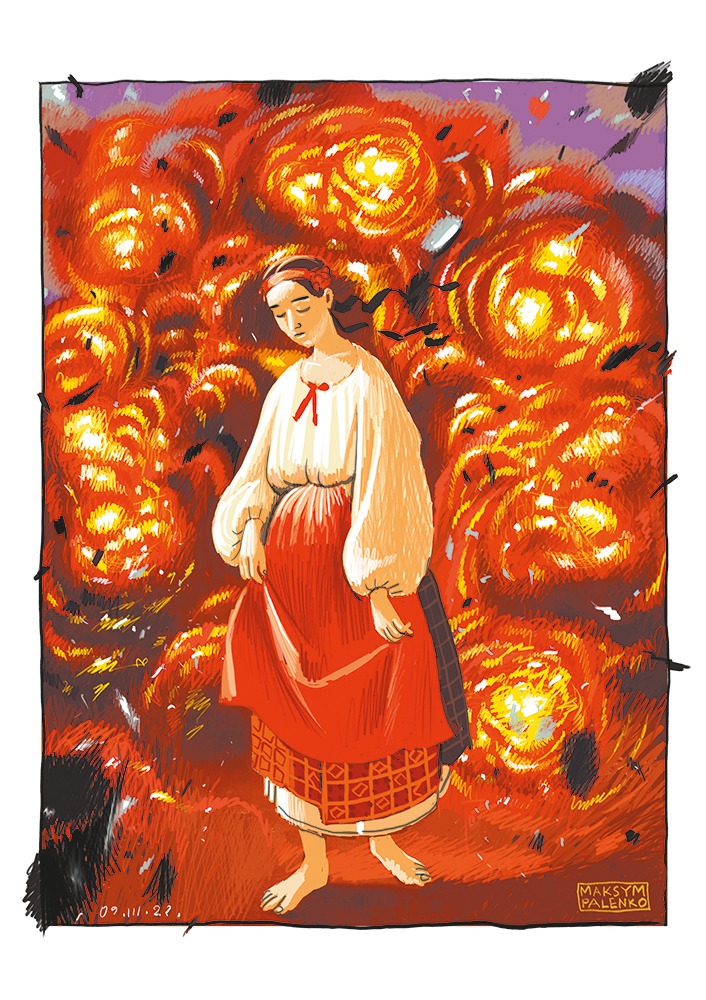 Maksym Palenko
Kateryna of Mariupol
On March 9, russian troops bombed Maternity hospital in the city of Mariupol. There was no military, only civilians. 17people were injured, 3 people died, including a baby.
9 of March is a birthday of one of the most significant Ukrainian poet and artist – Taras Shevchenko.
The image represents Kateryna – the main character of Shevchenko's poem and his oil painting. Here is also head down Kateryna, symbol of Ukraine and Ukrainian girls, who were humiliated by russians, but instead of surroundings from the original painting, here Kateryna is on fire, she is injured not only moral, but also physical
If you order a printed poster, the cost of printing and delivery will be added to your order.
10% of the sum will be donated to the Armed Forces of Ukraine or the Come Back Alive fund or the Charitable Foundation "Voices of Children". 50% will go towards supporting Ukrainian artists. 40% will keep this project running.
Previews of the posters can be used online for free with an indication of the authors and our site.