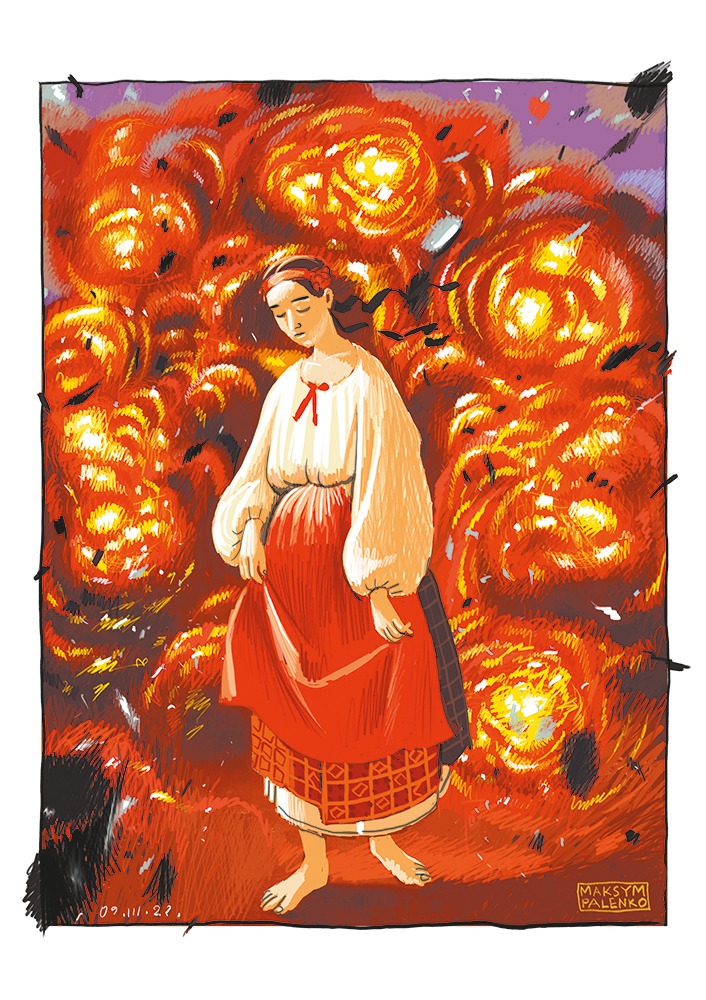 Maksym Palenko
Kateryna of Mariupol
On March 9, russian troops bombed Maternity hospital in the city of Mariupol. There was no military, only civilians. 17people were injured, 3 people died, including a baby.
9 of March is a birthday of one of the most significant Ukrainian poet and artist – Taras Shevchenko.
The image represents Kateryna, who was get hurt by russian – the main character of Shevchenko's poem and his reinterpreted by Maksym PALENKO Shevchenko's oil painting.
SELECT SIZE:
If you order a printed poster, the cost of printing and delivery will be added to your order.
10% of the sum will be donated to the Armed Forces of Ukraine or the Come Back Alive fund or the Charitable Foundation "Voices of Children". 50% will go towards supporting Ukrainian artists. 40% will keep this project running.
Previews of the posters can be used online for free with an indication of the authors and our site.