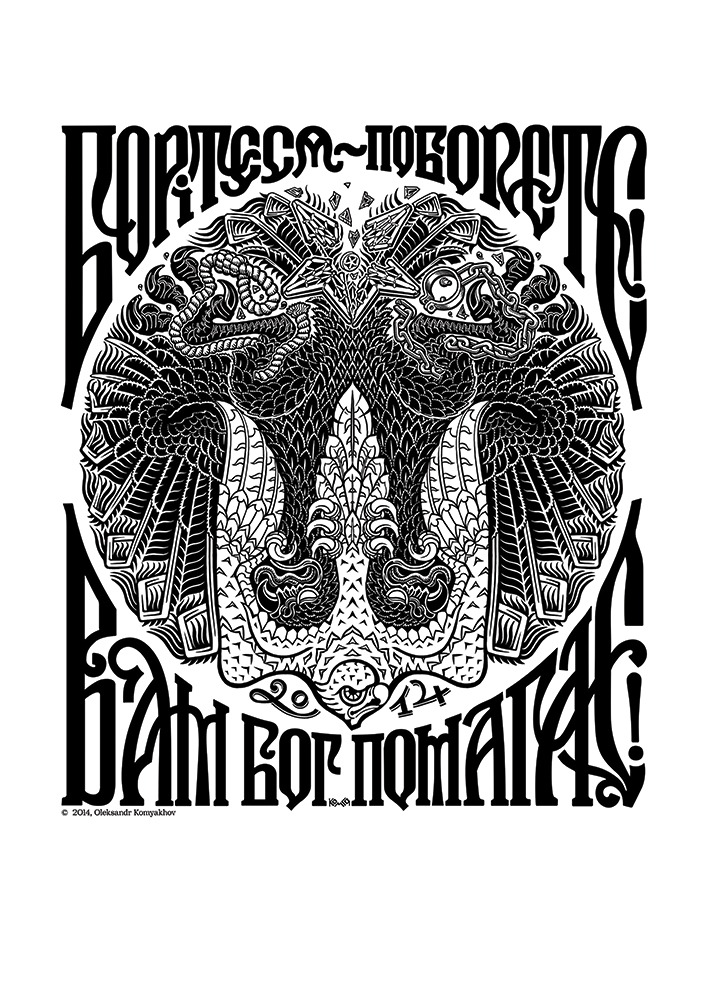 Sashko Komiakhov
Keep fighting
Taras Shevchenko was a Ukrainian poet, writer, artist, public and political figure, folklorist, and ethnographer. His literary heritage is regarded to be the foundation of modern Ukrainian literature and, to a large extent, the modern Ukrainian language.
His texts and artwork gave the perspective of the future independence of Ukraine.
In the illustration, the artist depicts the Ukrainian trident fighting the darkness and frames it with the famous lines from the poem "The Caucasus​​" by Taras Shevchenko. They say:
Keep fighting — you are sure to win!
God helps you in your fight!
SELECT SIZE:
If you order a printed poster, the cost of printing and delivery will be added to your order.
10% of the sum will be donated to the Armed Forces of Ukraine or the Come Back Alive fund or the Charitable Foundation "Voices of Children". 50% will go towards supporting Ukrainian artists. 40% will keep this project running.
Previews of the posters can be used online for free with an indication of the authors and our site.