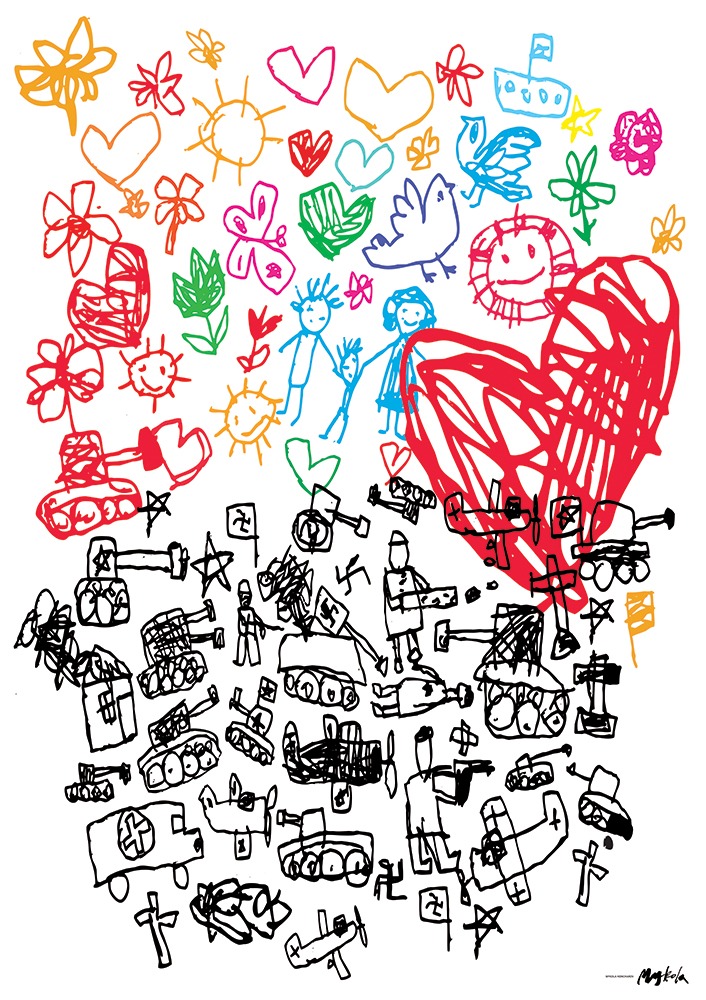 Mykola Honcharov
Children's drawings
During the occupation of Yahidne, a village in the Chernihiv region russians forced 380 people to live in one basement. 20 people died because of horrible conditions. When the village was liberated, Ukrainians found children's drawings on a basement wall. Children illustrated hearts, sun, trees, and the inscription "no war".
So, the author illustrated the same symbols of life in a child's manner and added what children did not draw, but obviously witnessed. Diseases, cruelty, bombs, and death.
SELECT SIZE:
If you order a printed poster, the cost of printing and delivery will be added to your order.
10% of the sum will be donated to the Armed Forces of Ukraine or the Come Back Alive fund or the Charitable Foundation "Voices of Children". 50% will go towards supporting Ukrainian artists. 40% will keep this project running.
Previews of the posters can be used online for free with an indication of the authors and our site.