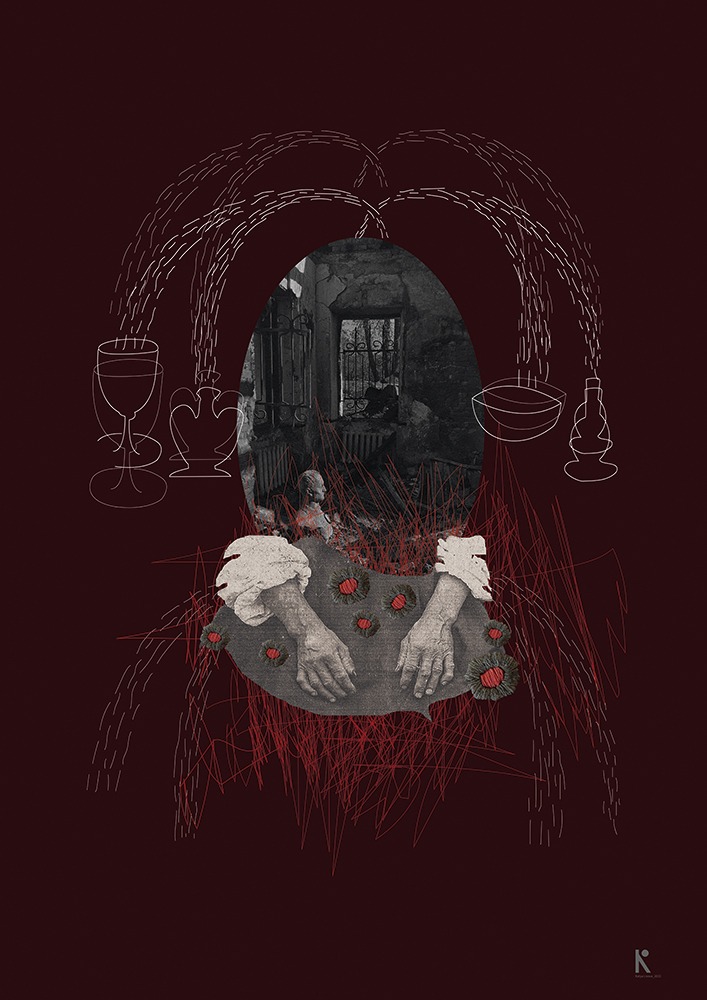 Katya Lisova
Unequal to All Equality
From "The Power of Memory" series. 2022
The "Power of Memory" series is made in digital collage technique. Each of the works is a story about the tragedies the cities and villages suffered during the war: Mariupol, Irpin, Borodianka, Skovorodynivka, Kharkiv, Odesa, Kyiv, Chernihiv. Compositions are made with fragments of photos - both current chronicles depicting the period of the invasion of Ukraine by Russian troops and old ones with pictures of regions and their inhabitants where battles have taken or are still taking place. These elements are "sewn" together by the ornamental parts of Ukrainian towels — Rushnyki — an attribute that follows a Ukrainian from the cradle to the grave.
In the traditional folk culture, each ethnographic region had its system of signs and its own rushnyk style, the formation of which was influenced by history and countless other factors. Often, the image of the rushnyk transformed into a message, the content of which was inspired by certain events. Regardless, this handmade object has always had a connection with both personal history and the category of cultural memory.
If you order a printed poster, the cost of printing and delivery will be added to your order.
10% of the sum will be donated to the Armed Forces of Ukraine or the Come Back Alive fund or the Charitable Foundation "Voices of Children". 50% will go towards supporting Ukrainian artists. 40% will keep this project running.
Previews of the posters can be used online for free with an indication of the authors and our site.