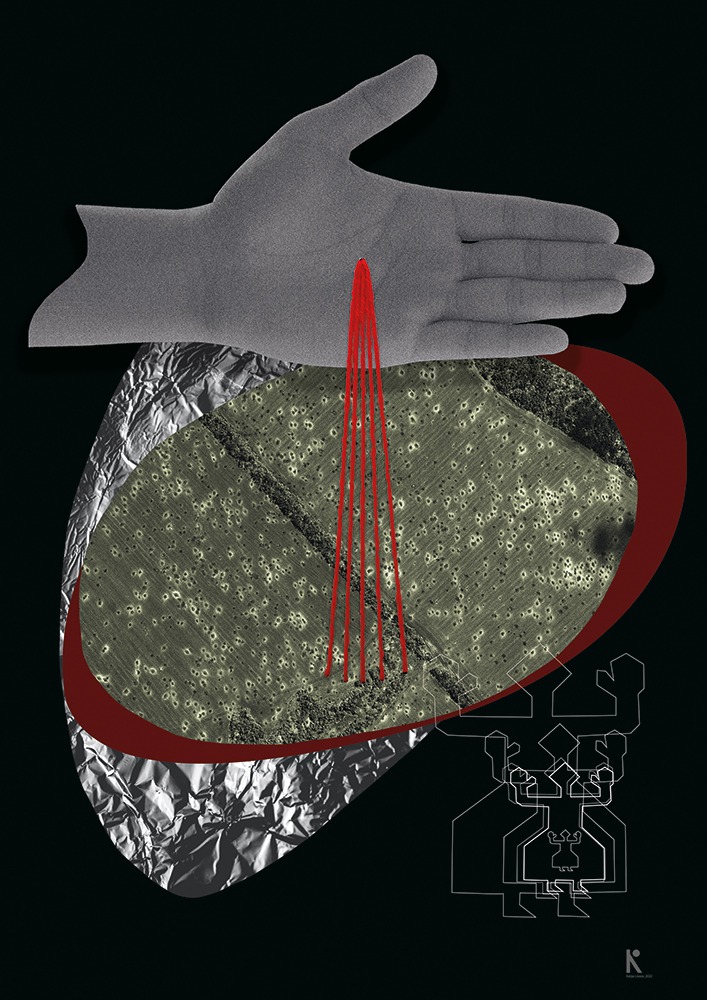 Katya Lisova
Wounds
Work from the "Dark Times" series. It depicts the wounds that every Ukrainian received and, unfortunately, continues to receive every day. Some of them remain not on the body, but in our hearts, destroyed cities and divided families.
One of the most visible consequences of war is the unfit fields for sowing. Attacks and shelling by the enemy cause significant damage to the land, destroying its potential for sowing and harvesting. Many of these lands remain unsuitable for agricultural use.
By the beginning of 2023, more than 2.5 million hectares of land had already been destroyed as a result of the war in Ukraine. These figures are very worrying, as the impact of this is felt not only by Ukraine, but also by other countries of the world, where Ukrainian agricultural products are supplied.
SELECT SIZE:
If you order a printed poster, the cost of printing and delivery will be added to your order.
10% of the sum will be donated to the Armed Forces of Ukraine or the Come Back Alive fund or the Charitable Foundation "Voices of Children". 50% will go towards supporting Ukrainian artists. 40% will keep this project running.
Previews of the posters can be used online for free with an indication of the authors and our site.