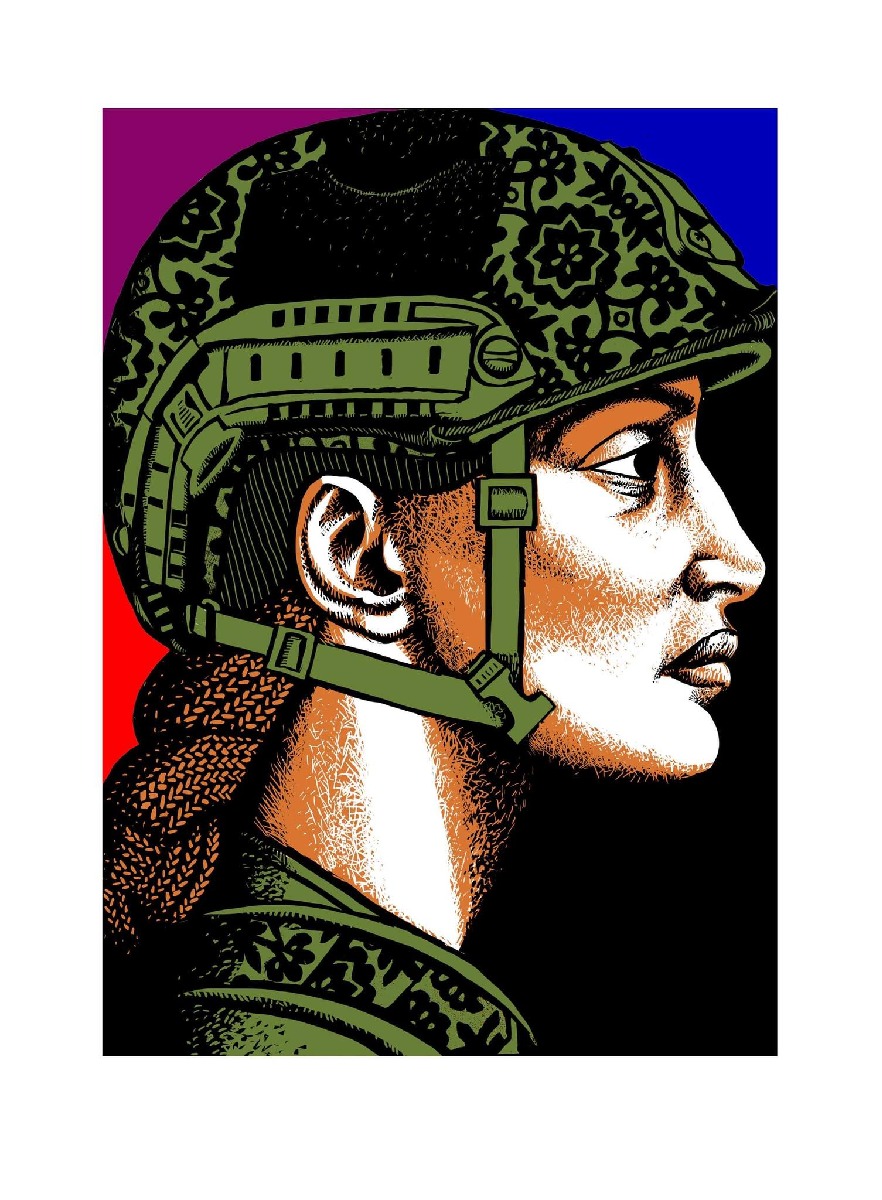 Solomiia Gorobiuk
Warrior girl
From the beginning of the full-scale invasion, women could not stand aside either. Currently, more than 40,000 women are in military positions in the Armed Forces of Ukraine. More than 5,000 of them are on the front line - in areas where active hostilities are taking place. With this, Ukrainians continue to prove their strength and perseverance.

SELECT SIZE:
If you order a printed poster, the cost of printing and delivery will be added to your order.
10% of the sum will be donated to the Armed Forces of Ukraine or the Come Back Alive fund or the Charitable Foundation "Voices of Children". 50% will go towards supporting Ukrainian artists. 40% will keep this project running.
Previews of the posters can be used online for free with an indication of the authors and our site.