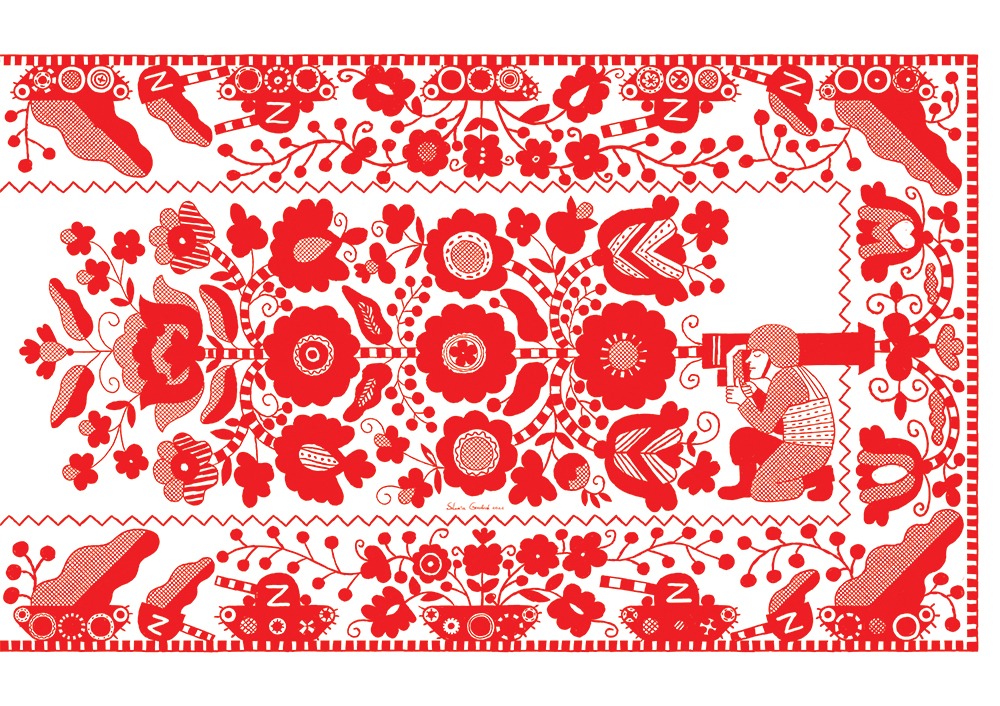 Solomiia Gorobiuk
Javelin 1
For many centuries, the towel was used in Ukraine for sacred rituals, religious services and ceremonial events such as weddings and funerals. The author weaves a military towel with weapons into the traditional ornament of the Ukrainian towel, because without our defenders there would be no Ukrainian culture, no Ukrainian land, and no Ukrainians. In the hands of a military man, you can see an American anti-tank missile system, which became a legend in the first months of the war.
But now our freedom is protected not only by men, that is why the author added the opposite part of the towel in the second poster of the diptych. It depicts Ukrainian military women who are also forced to bravely take up arms.

SELECT SIZE:
If you order a printed poster, the cost of printing and delivery will be added to your order.
10% of the sum will be donated to the Armed Forces of Ukraine or the Come Back Alive fund or the Charitable Foundation "Voices of Children". 50% will go towards supporting Ukrainian artists. 40% will keep this project running.
Previews of the posters can be used online for free with an indication of the authors and our site.