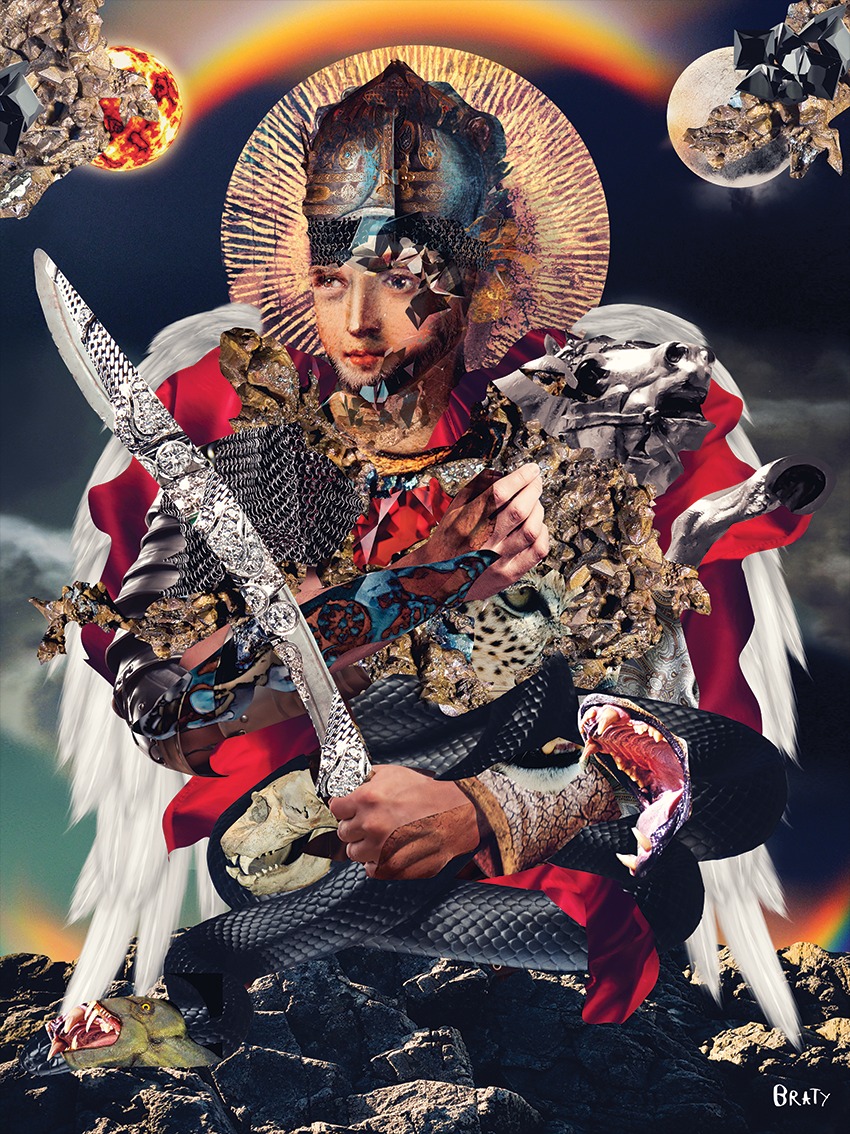 BRATY Vasyl and Ivan Kostenko
Saint George
A warrior saint known for his physical strength, sharp mind, and steadfastness of conviction.
One of the most famous feats is the miracle of the snake (dragon). According to legends, a terrible dragon ravaged the lands of modern Beirut and demanded young girls as sacrifices. Saint George appeared in the area, killed the snake and saved the princess. Therefore, this saint is often depicted as a warrior who kills a dragon.
Therefore, first of all, he is the patron saint of warriors and the strong in spirit, and also protects all farmers and cultivators.
SELECT SIZE:
If you order a printed poster, the cost of printing and delivery will be added to your order.
10% of the sum will be donated to the Armed Forces of Ukraine or the Come Back Alive fund or the Charitable Foundation "Voices of Children". 50% will go towards supporting Ukrainian artists. 40% will keep this project running.
Previews of the posters can be used online for free with an indication of the authors and our site.