Sveta Grib
In the afterlife, you'll know where to get your braids from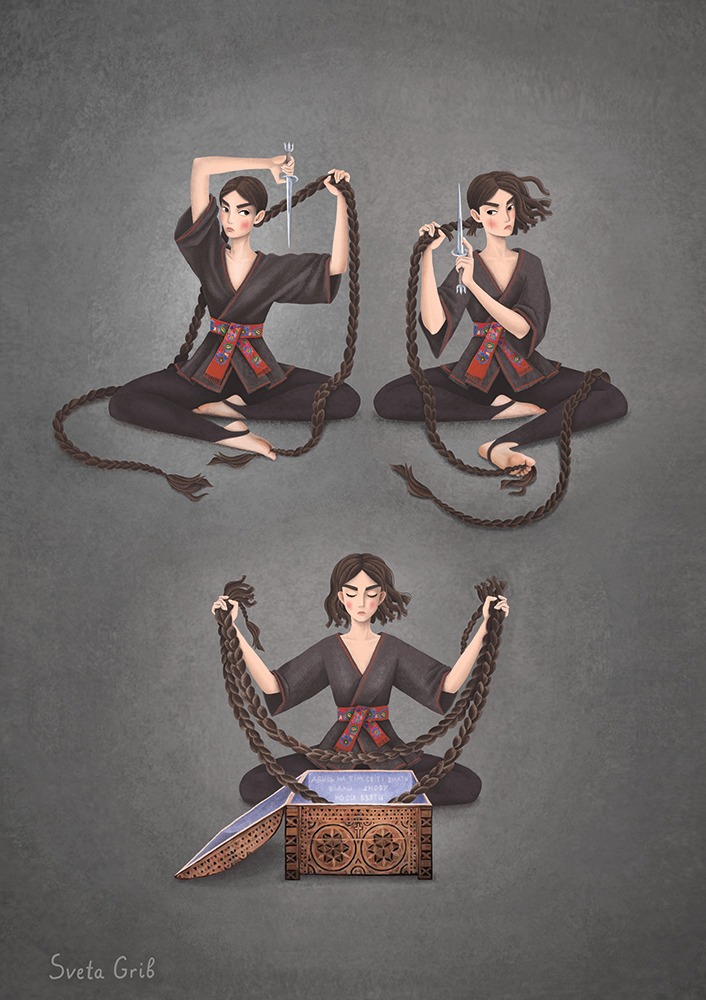 Sveta Grib
In the afterlife, you'll know where to get your braids from
Russia's attack on Ukraine is an attack on Ukrainian identity. Ukrainians are defending not only territorial integrity of their state, but their right to remember who they are speak the Ukrainian language, devise their future free from Soviet and Russian propaganda - moving forward from a centuries-long history of imperial repression and Ukrainian resistance.
According to the old Ukrainian beliefs, hair preserves the memory of life and hence — vitality. Cutting one's hair means getting ready to engage in the battle for what you treasure most, setting aside everything that had meaning before to defend your right to be yourself.

SELECT SIZE:
If you order a printed poster, the cost of printing and delivery will be added to your order.
10% of the sum will be donated to the Armed Forces of Ukraine or the Come Back Alive fund or the Charitable Foundation "Voices of Children". 50% will go towards supporting Ukrainian artists. 40% will keep this project running.
Previews of the posters can be used online for free with an indication of the authors and our site.