Світлана Гріб
In the afterlife, you'll know where to get your braids from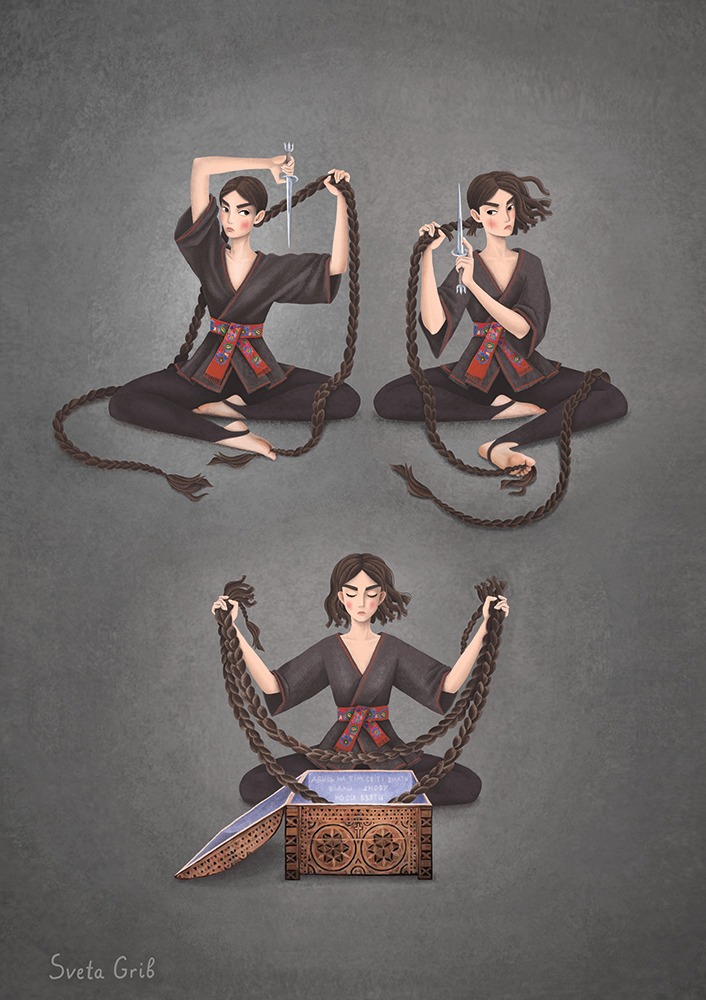 Світлана Гріб
In the afterlife, you'll know where to get your braids from
Russia's attack on Ukraine is an attack on Ukrainian identity. Ukrainians are defending not only territorial integrity of their state, but their right to remember who they are speak the Ukrainian language, devise their future free from Soviet and Russian propaganda - moving forward from a centuries-long history of imperial repression and Ukrainian resistance.
According to the old Ukrainian beliefs, hair preserves the memory of life and hence — vitality. Cutting one's hair means getting ready to engage in the battle for what you treasure most, setting aside everything that had meaning before to defend your right to be yourself.

10% від суми буде передано Збройним силам України або фонду «Повернись живим» або фонду "Голоси дітей". 50% піде на підтримку українських митців. 40% на підтримку проєкту.
Прев'ю постерів можна безкоштовно використовувати онлайн із зазначенням авторів і нашого сайту.