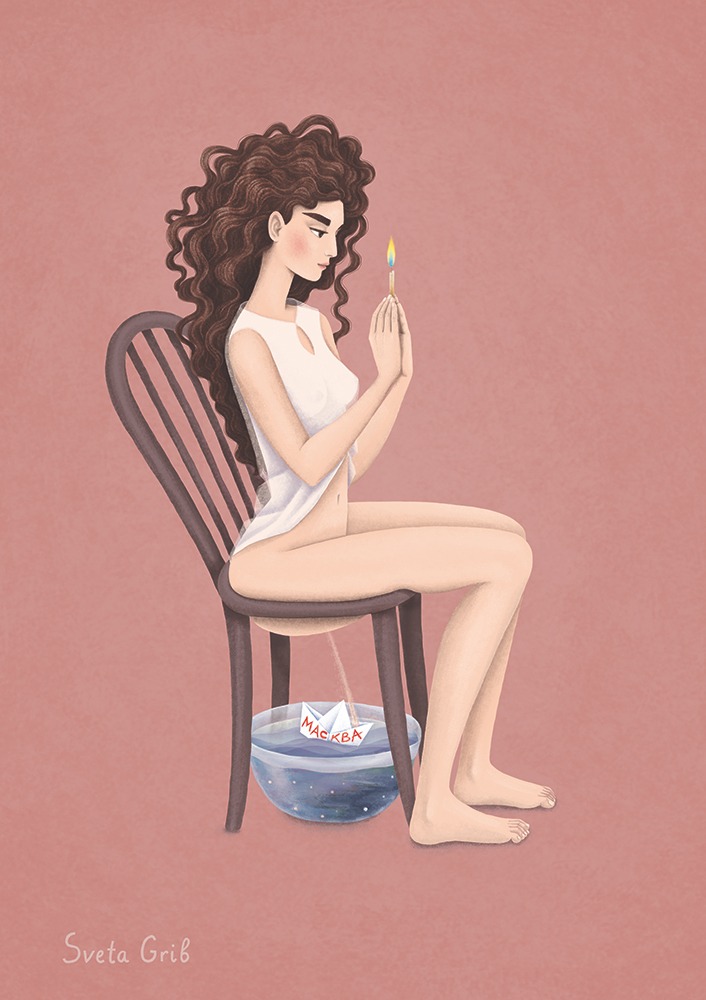 Sveta Grib
Konotop witch
It is not surprising that during this Russian – Ukrainian war the folklore character of a witch appeared in the culture of Ukrainian resistance. Female Ukrainian poets and singers compose songs-spells, artists create mystically styled female characters.
A festive witch ritual aimed at defeating the enemy. Consist of pissing on the Moskva warship from a paper
SELECT SIZE:
If you order a printed poster, the cost of printing and delivery will be added to your order.
10% of the sum will be donated to the Armed Forces of Ukraine or the Come Back Alive fund or the Charitable Foundation "Voices of Children". 50% will go towards supporting Ukrainian artists. 40% will keep this project running.
Previews of the posters can be used online for free with an indication of the authors and our site.