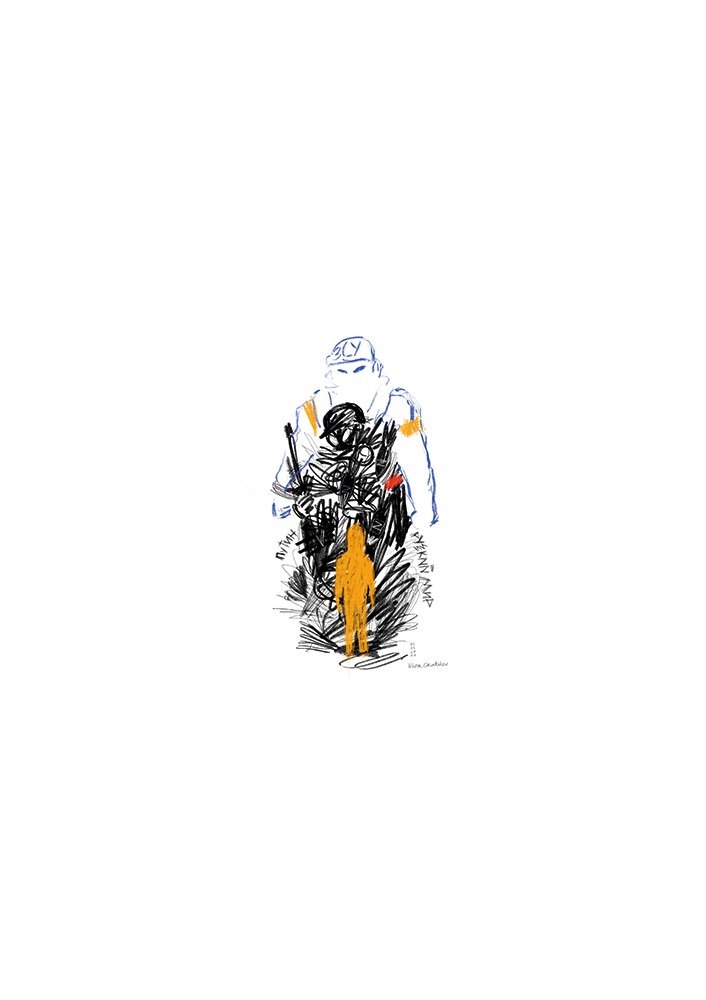 Viktor Hrudakov
The Armed Forces of Ukraine
The Armed Forces of Ukraine (*ZSU / Zbroini syly Ukrainy).
"Even if some evil spirits broke into our cities, it does not mean that they will last long."
If you order a printed poster, the cost of printing and delivery will be added to your order.
10% of the sum will be donated to the Armed Forces of Ukraine or the Come Back Alive fund or the Charitable Foundation "Voices of Children". 50% will go towards supporting Ukrainian artists. 40% will keep this project running.
Previews of the posters can be used online for free with an indication of the authors and our site.