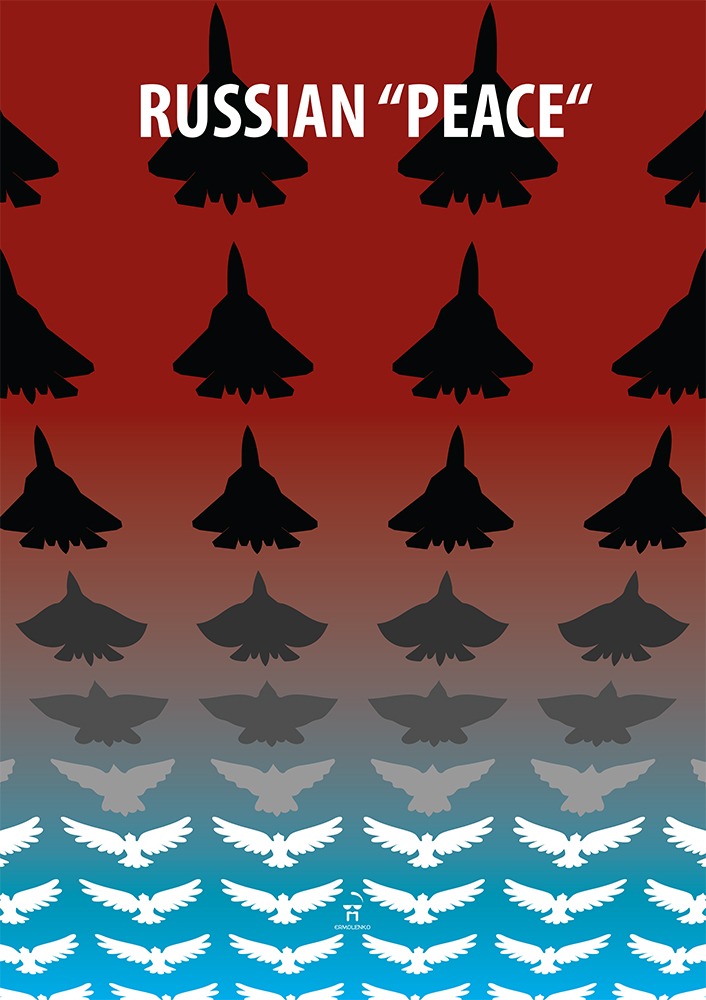 Andriy Yermolenko
Russian "peace"
Russian peace is war and genocide. Russian peace doves are fighter jets. Russian liberation means killing, raping, and destroying everything that lives and prospers. Have no trust in the peace under the russian flag — it carries death only.

If you order a printed poster, the cost of printing and delivery will be added to your order.
10% of the sum will be donated to the Armed Forces of Ukraine or the Come Back Alive fund or the Charitable Foundation "Voices of Children". 50% will go towards supporting Ukrainian artists. 40% will keep this project running.
Previews of the posters can be used online for free with an indication of the authors and our site.