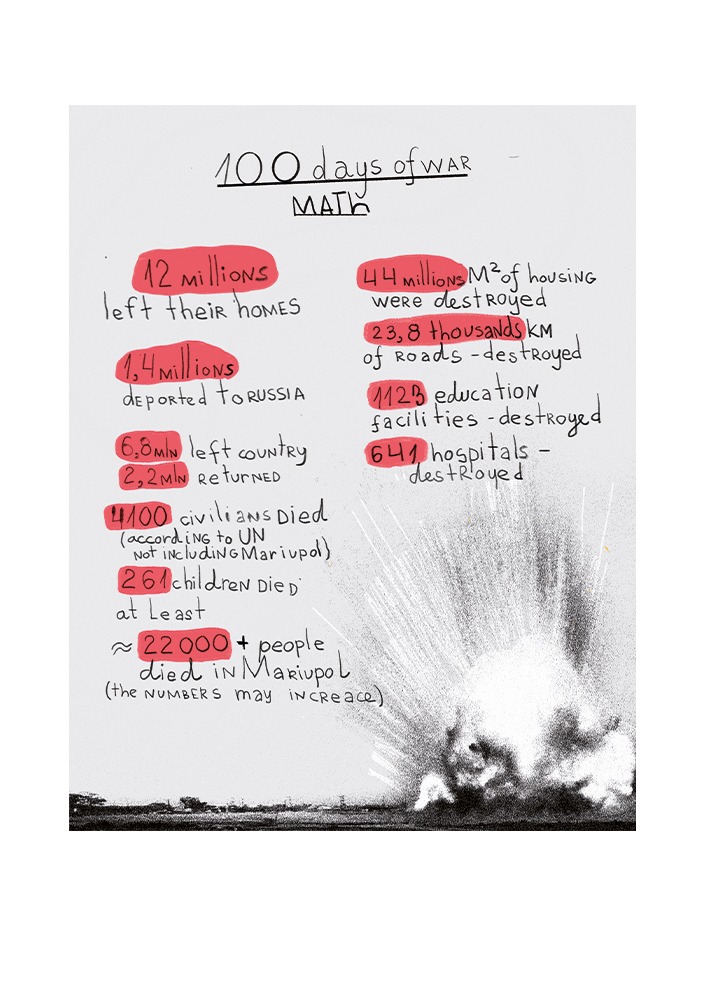 Eugenia Polosina
100 Days
That's how the numbers looked in the first 100 days since the full-scale invasion. It is hard to imagine that all of them increase every day as long as Russian troops remain on our lands. These are numbers that brought a lot of pain to our country, and therefore they will forever be in the memory of every Ukrainian.
SELECT SIZE:
If you order a printed poster, the cost of printing and delivery will be added to your order.
10% of the sum will be donated to the Armed Forces of Ukraine or the Come Back Alive fund or the Charitable Foundation "Voices of Children". 50% will go towards supporting Ukrainian artists. 40% will keep this project running.
Previews of the posters can be used online for free with an indication of the authors and our site.