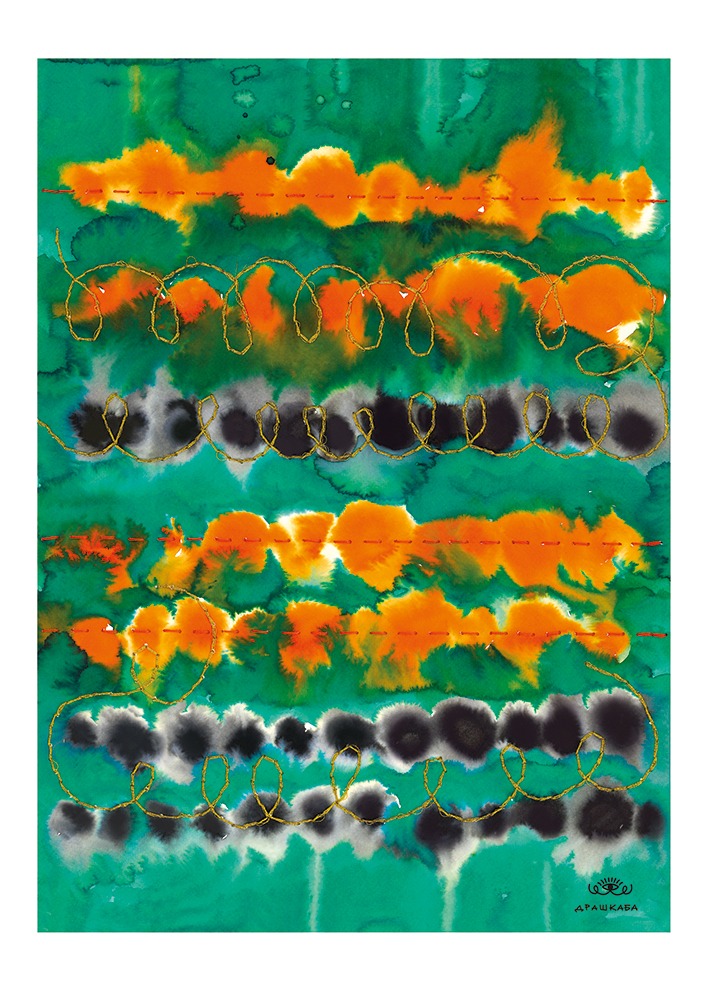 Olesya Drashkaba
MURANO
"Patsorky" is one of the names of the necklace - a traditional and irreplaceable decoration of the Ukrainian folk costume. A Ukrainian woman almost never left the house without a necklace, and its color and style spoke about a woman's origin, her family status, her mood, as well as the event for which she was dressed. And the expensive glass necklace, which can be seen on the poster, was called "Venetian" because it was brought from Venice from the famous island of Murano.

SELECT SIZE:
If you order a printed poster, the cost of printing and delivery will be added to your order.
10% of the sum will be donated to the Armed Forces of Ukraine or the Come Back Alive fund or the Charitable Foundation "Voices of Children". 50% will go towards supporting Ukrainian artists. 40% will keep this project running.
Previews of the posters can be used online for free with an indication of the authors and our site.