Олеся Драшкаба
This is the land, you've always wanted. Now you get yourself mixed with it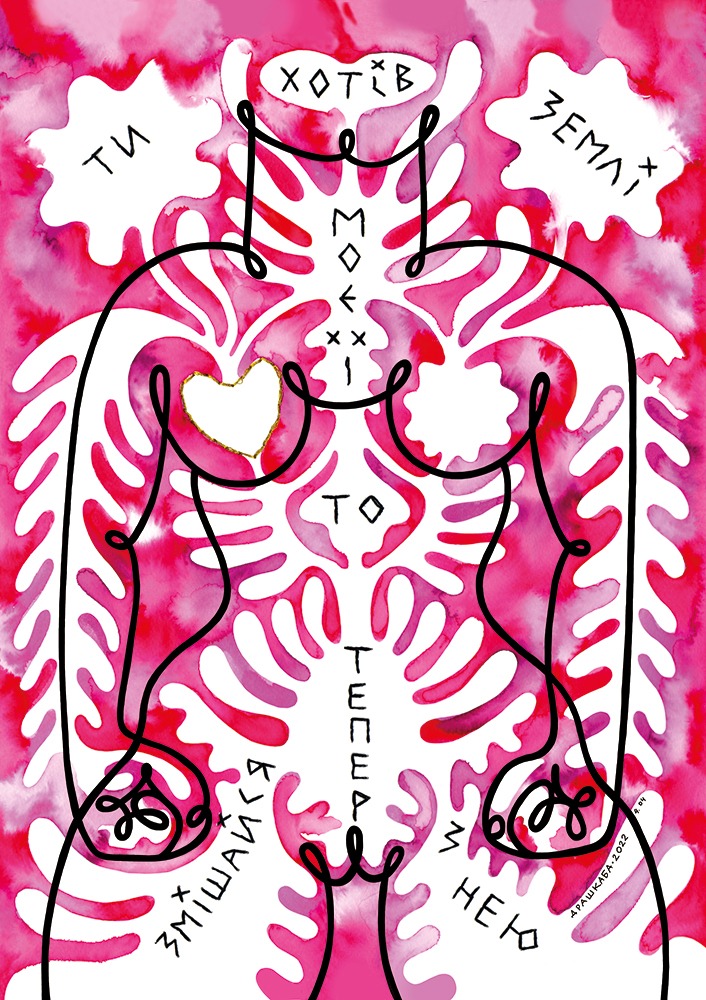 Олеся Драшкаба
This is the land, you've always wanted. Now you get yourself mixed with it
Woman's body is covered with tattoos showcasing the words from Stasik's (Ukrainian singer) song "Lullaby For The Enemy". Its poetry communicates a powerful spell: "This is the land, you've always wanted. Now you get yourself mixed with it", meaning that those who came to kill will die on the land they came to conquer.

10% від суми буде передано Збройним силам України або фонду «Повернись живим» або фонду "Голоси дітей". 50% піде на підтримку українських митців. 40% на підтримку проєкту.
Прев'ю постерів можна безкоштовно використовувати онлайн із зазначенням авторів і нашого сайту.